Your next move is... Ellika
OUR SUGGESTIONS
Featured properties for sale
Sell your property in the best price
Unique services by Ellika Real Estate

EXPERIENCE
Εxperience is the first and most important feature that distinguish our brand . If you want to sell your property immediately, you must trust the many years of experience of our office, because it has been operating for 21 years and has mediated in thousands of real estate cases.
PROFESSIONALISM
Knowledge and experience of our partners are some of the key factors that everyone chooses Elika. Our partners offer reliable solutions to every issue that arises, finding the most advantageous solution for each of our customers.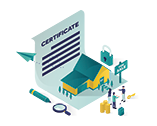 EXCLUSIVE ASSIGNMENT
We are pioneering in trying to solve the huge bureaucratic problem that arises in a real estate purchase and sale. The special service of the company undertakes to issue all the necessary documents needed in a contract, in order to make it easier for the owners.

MARKETING
A special marketing department takes over the promotion of your property. We advertise our real estate listings on Greek and foreign portals, on Google and on social media. Professional photographers and digital marketers take care of the promotion of your property.
Great Collaboration!

Great collaboration with the company, especially with ms Rampota. I suggest it!
Excellent!

Mrs. Titaki is simply excellent at her job.
The Best Real Estate Agency!

I consider it to be the best real estate agency!!! Excellent service, immediate response with a lot of courtesy !!! Congratulations ... Keep it up !!!
Ιmmediate Support!

Ιmmediate support! Despite the adverse conditions due to quarantine! I am completely satisfied! I highly recommend it!
Pelagia Andriotou-Paleologos
Excellent collaboration.

Our company Ficus Investments found a very good property through the team of Ellika.

The deal was a complicated one from many ways. The agent Mrs. Deligianni and Mrs. Rampota together with the agency owner Mr. Axarlis led it in a very professional way that thanks to it the deal was finalized.

I would like to thank them both and hope to do more business together.
Great Agency.

Great agency. Professional and Responsive, Angela is the Best!
Highly Recommendation.

We had a perfect cooperation, they are professionals and I highly recommend them.
Excellent Collaboration!

Our cooperation was impeccable and the office responded immediately to any question that I had about the property purchase process!
Polite Staff!!

Very helpfull and polite staff.
I will defenetly recommended them. 
Professional Agency. 

Very professional agency. 
Excellent Office!

Excellent office, with well-trained staff. I have only good words to quote about this particular real estate.
Organisation!

Organized office with professionalism, courtesy and understanding for the wishes of customers.
From several real estate agencies that I have contacted, I had the best and most constructive cooperation and communication with Ellika, thank you very much Sotiris who helped in everything, as well as everyone in the office!
Communication!

Professionalism and an excellent communication. They completed the sale they undertook and I thank them.
Response, Professionalism, Quality.

Flawless and constructive cooperation, before and during the sale. They gave us useful tips for the maximum utilization of my property, a sample of professionalism and knowledge. 
Professionalism!

I was very pleased with the services of this office, impeccable service and professionalism! I want to thank Alexandros Pelekanos for his willingness and professionalism!
Unique support

The special collaborator-broker Mr. Michalopoulos is incredible !!!
Without his help, I would not have been able to sell the property I had in Athens because I live in a province and in covid weather my movement was impossible !!
So apart from an awesome broker that I will now take his opinion on everything because I trust him completely I also got a real friend !!!!
Thank you!!
Professional Brokers

Office with professional brokers, willing to serve. A clear difference from the competition. Special thanks to Mr. Pelekano Alexandros for his services.
For more information about our services, call us on the
following number

or fill the contact form and we will call you as soon as possible.
ELLIKA BLOG
Recent posts and articles